30+ Titles, openers, spit screens & more
Easily customize colors, fonts, details and make it yours
Compatible with Premiere Pro & After Effects

IT'S ABOUT SPEED
You don't have time to create graphics from scratch every time: your video has to be uploaded yesterday! These graphics could save you hours on every edit. Not to mention the days it would take for you to design it yourself. Get faster. Get SCANDO.
COMPATIBLE WITH
Adobe Premiere Pro (MOGRTs)
Adobe After Effects (Project File)
Select IKEA Furniture
PERFECT FOR
Live Streaming
Documentary
TV shows
YouTube Channel Branding
& more
FULL GRAPHICS PACKAGE
Main Titles
Before/After Split Screens
Lower Thirds
Transitions
& more



SCANDANAVIAN STYLE
This is the complete graphics package formerly used by the Matti Haapoja Youtube channel; so you know it's good.
It's just clean & ultra-functional Scandinavian-inspired design. But you're not Matti; so make it your own! Customize colors, font, and details at the click of a button to make it unrecognisable from the original.
Save time AND look pro.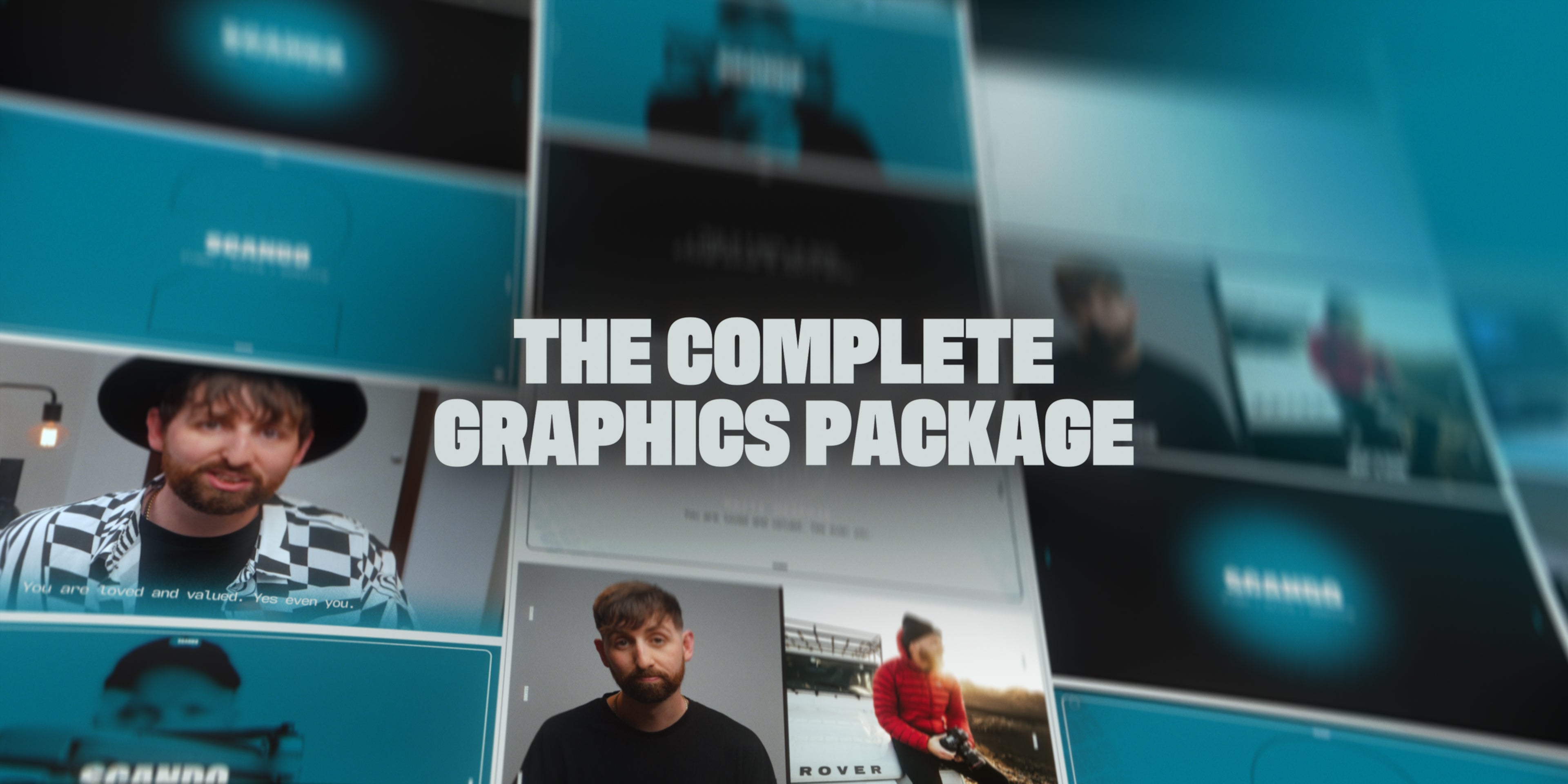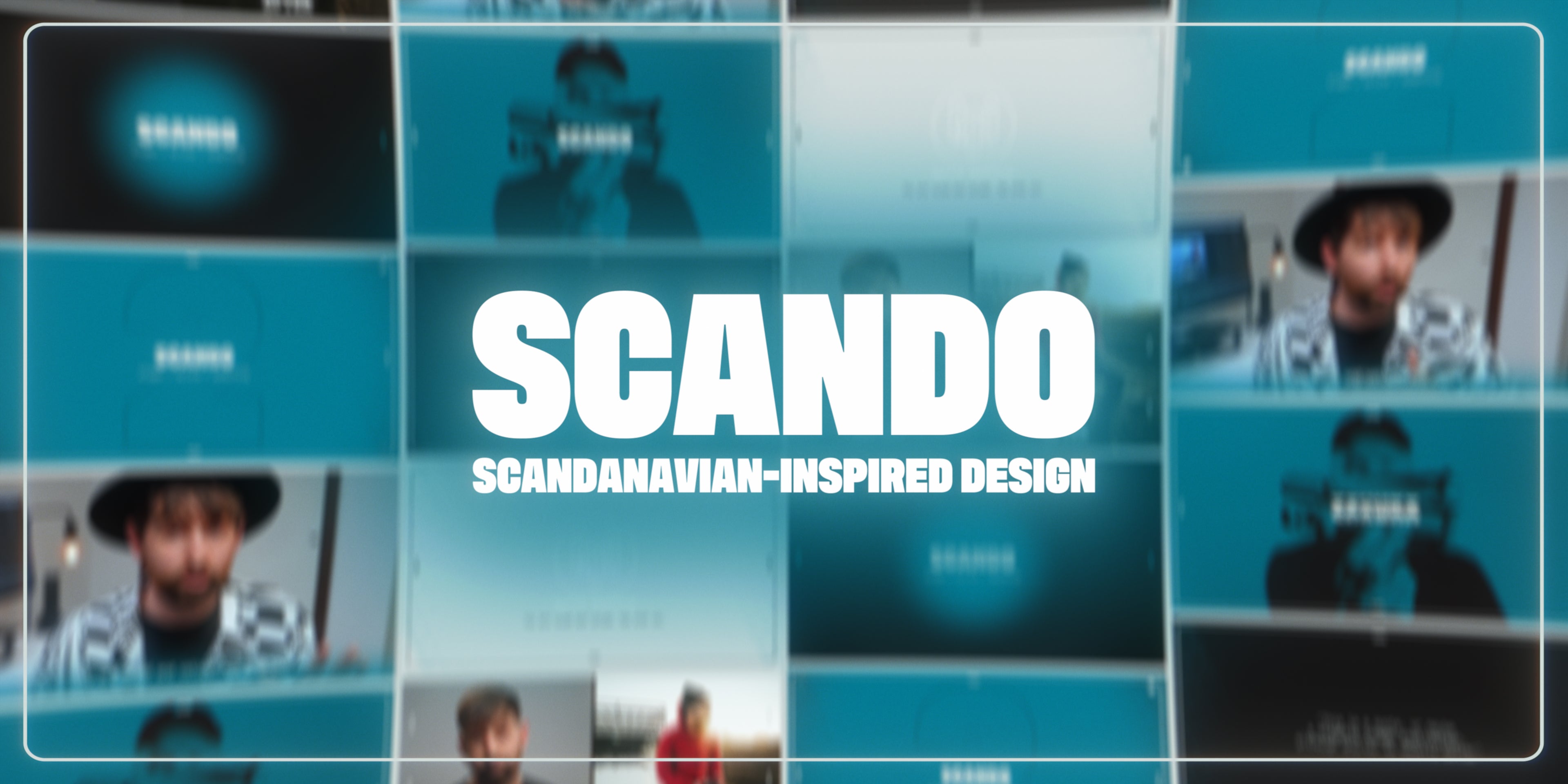 2x Aspect Ratios?

Yeah these come in both 2:1 (3840x1920) and 16:9 (3840x2160). So its actually 2 folders with 62 MOGRTs.

The reason for this is Matti himself often creates in 2:1 to fill a phone screen better.
What software is compatible?

Adobe After Effects & Premiere Pro only.

Maybe in the future we will roll these out for Resolve/Fusion and FCP? Get at us if you think you have the chops to replicate these for either program ;)
List of assets?

Main Title
Chapter - Solid
Chapter - Overlay
Chapter - Image
Time
Subscribe
Like
Lower Third - Gradient
Lower Third Center - Drop Shadow
Lower Third - Bar
Opener 1
Opener 2
Title bar
Quote - Solid
Quote - Overlay
Quote - Image
Sponsored By
Text On Right - Solid
Text On Right - Overlay
LUT 2x
LUT 3x
LUT 4x
Before & After
Split Screen - Vs
Location - Small
Location - Big
Details 1
Details 2
Details 3
Transition 1
Transition 2 
Do I have to have After Effects?

No. You can open all of the MOGRTs in Premiere without even having AE installed.

But if you do use AE you get even more customization options.
Are these render intensive?

Depends on your machine really. For how good they look they are pretty quick to be honest. But obviously all MOGRTs are slower than just slapping the boring text tool on the timeline.

Good things come to those who wait :)
Are the fonts included?

All of the fonts are from the Adobe Font Library. So that means, if you are connected to the internet, Premiere or After Effects will auto-sync the font for you. No need to manually download anything.

Then again this is designed hoping you find your own font to match your own creative style. The only font you'll need to keep is "Bitcount" for the clock.

If you want our suggestion consider one of these:

Antarctican
Eurostile
Termina
Nimbus Sans
Owners
Roc Grotesk
Pressio
Abolition
Mongoose
What are the licensing limitations?

You can use these for pretty much anything really. Of course you can't package up any part of the MOGRTs, assets or project file to sell, share or give away, but you can pretty much use these in all of your projects as often as you'd like. We recommend checking out our terms of service for the full details.



MEET THE DESIGNER
GRANT M. FLETCHER
SCANDO was created in tight collaboration with Matti Haapoja creating a graphics package you can trust.
Grant has created for some of the biggest screens in the world, as well as YouTube videos with millions of views. He strives to help you save time and look pro.